Back to Events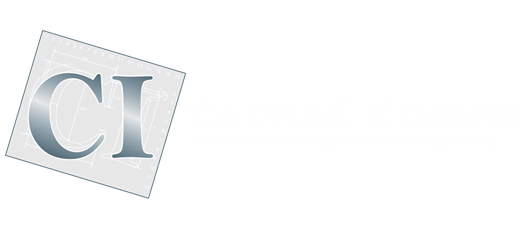 Fundamentals of Leadership *Online* – (3 sessions) 9/6, 9/12, & 9/13
Leadership Training Series for Hudson Valley Manufacturers
Wednesday, September 6, 2023
at
8:30 AM (EDT)
to Wednesday, September 13, 2023 at 12:30 PM (EDT)
Event Details
This three session course takes managers and supervisors on a online journey from 8:30 am - 12:30 pm on 9/6, 9/12, & 9/13 that begins with an exploration of the leadership talent in the room. This discussion sets the stage for a program that allows participants to identify their own leadership style and gain tools and techniques to make their individual strengths most effective. Attendees complete the DiSC on Catalyst, a non judgmental personality tool for understanding their behaviors in the workplace Leaders use this knowledge to understand behavior across four primary dimensions.
DiSC Profile information creates a baseline for exploration of skills and techniques to enhance leadership effectiveness including:
Individual approaches in response to different workplace talents.
Communication styles of effective leaders.
Emotional Intelligence Basics
Effective one on one training
Steps for Delegation
Individual Attendee: $450
Two or More Attendees: $425
Download Agenda
For More Information: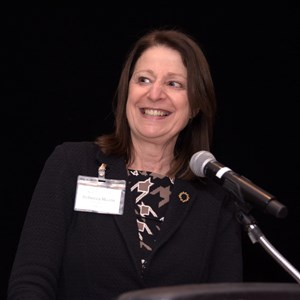 Rebecca Mazin
What to expect from an interactive online leadership series?

Discussions
Work Groups
Breakout Groups and Projects
Handouts and Worksheets
Peer to Peer Sharing
Networking and Virtual Group Projects
Virtual Protocol:
Participants will be asked to leave their video on throughout the entire class. If an attendee needs to step away during class, they are asked to mute and leave their camera on leaving an empty chair to show they are unavailable. Similar to traditional classroom etiquette; it allows the instructor to see that a participant is not available and limits the possibility that an attendee would be called on when not available.
Instructors will provide interactive group discussions, breakout sessions, worksheets, and interactive polling questions. Instructors will also provide a minute break each hour to allow attendees the opportunity to stretch.