Back to Sponsorship and Advertising Opportunities
Certificate in Manufacturing Leadership
Training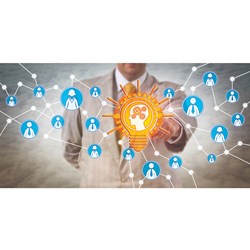 Certificate in Manufacturing Leadership Series
For over 25 years, the Certificate in Manufacturing Leadership program has offered attendees a range of leadership skills through a series of concentrated courses.
Participants who complete the required courses are presented with the Certificate in Manufacturing Leadership by the Council of Industry.

Individuals who complete the full program will receive acknowledgment and a certificate at the annual luncheon.
Certificate in Manufacturing Leadership Schedule:

Fundamentals of Leadership including DiSC Profile
Human Resources Management Issues
Problem Solving & Decision Making
Effective Business Communication
Making a Profit in Manufacturing
Environmental Health and Safety Essentials
Best Practices & Continuous Improvement
Positive Discipline & Motivation


Contact us for group discounts and individual course pricing.
Contact
Learn More
Fill out the form below and we will contact you.
Success! Your contact request has been submitted, please allow 24 hrs for a response.