Back to Sponsorship and Advertising Opportunities
Ignition - Business Growth and Effectiveness Consultants
Discounts and Services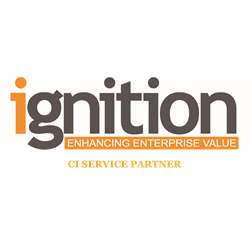 Business Growth and Effectiveness
Core to the mission of the Council of Industry is helping our member firms grow and prosper.
With that mission in mind the Council of Industry has partnered with Ignition Life Solutions, a global enterprise strategic planning and development consulting, auditing and training firm, to help you grow your business, improve quality processes, and build efficiencies.
Ignition's areas of expertise span innovation & growth, operational excellence and quality management systems with a particular focus on manufacturing. Among the many services Ignition offers are:
Strategic Planning and Development
Quality Management
IT Services
Operational Excellence
Ignition provides a free assessment for member firms, discounts on services, and where appropriate, will help secure grant funding to support the project.
Contact us for an introduction.
Contact
Learn More
Fill out the form below and we will contact you.
Success! Your contact request has been submitted, please allow 24 hrs for a response.