Back to Events
Round Tables | Convening | Advocacy
Manufacturing Convening: Future of Workforce (Virtual)
HVEWC has been awarded 1.2 million from the SUNY to support employers.
Thursday, October 13, 2022
Event Details
Please join us to share your input. Help shape programming and offerings for manufacturing employees in the region.

The Hudson Valley Education and Workforce Consortium (HVEWC) and the Council of Industry cordially invite you to our inaugural Future of Manufacturing Convening on Thursday, October 13th (Virtual from 11 am to 1 pm). This meeting is the first of a series of collaborative efforts that will be made in the coming months to build intentional and responsive efforts to support the growth of the manufacturing sector in the Hudson Valley.
Through the Leadership of SUNY Ulster, HVEWC has been awarded 1.2 million from the State University of New York to support employers in creating a pipeline of qualified individuals to transition into careers in manufacturing successfully. During this convening, HVEWC and the Council of Industry will hear from employers regarding their needs for the coming years, discuss the grant and the training offered by the colleges.
If you have questions regarding the convening, don't hesitate to contact Jason Tomlinson at Jason.Tomlinson@sunyrockland.edu. If you have other questions about the grant, please contact Barbara Reer at reerb@sunyulster.edu. We hope you will join us in October.
For More Information: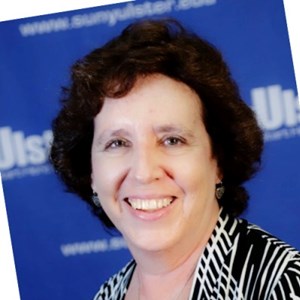 Barbara Ann Livermore Reer
Director Professional Technology Programs
SUNY Ulster