Back to Sponsorship and Advertising Opportunities
SUNY Orange Community College Programs
Training | Training Partner Provider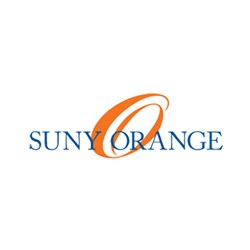 The Council of Industry is pleased to partner with the Community Colleges in the Hudson Valley to develop and implement a Regional Workforce Development Strategy for the manufacturing sector.
This strategy includes:
Growing apprentice programs and related instruction

Developing industry pathways

Curriculum development

Supporting internships

Custom workplace training
SUNY Orange conducts training programs that provide individuals with the skills necessary to succeed in the workplace. Courses are offered for people beginning new careers or those who may be entering the workforce for the first time. In addition, courses are available that will enable people to upgrade their skills for their current job or to continue with their education.
TRAINING & DEVELOPMENT
The College offers a variety of programs to help your organization stay competitive by developing leaders through customized workforce development training and services. Online and in-person opportunities are available and are taught by experienced industry professionals.
WORK-BASED LEARNING
We partner with local businesses to develop more robust talent pipelines through work-based learning opportunities. Whether it's an internship, job shadowing, or clinical practice, our business partners have an opportunity to train and observe potential employees.
RECRUIT TALENT
Respected as a trusted partner by local recruiters, SUNY Orange provides access to students and community members seeking career opportunities. The College provides quality candidates to help you meet and exceed your company's recruitment goals.

EMPLOYER FUNDING
Your organization may qualify for funding to offset the cost of providing customized workforce training to current employees. In addition to providing a critical needs assessment and offering trainings for upskilling and customized modules, we will also support obtaining funding.
MANUFACTURING
We are tackling talent pipeline challenges by collaborating with local employers and industry organizations in identifying in-demand career skills in manufacturing. This will allow us to develop and deploy quality training and student supports to better connect workforce supply and demand.

115 South St.
Middletown, NY 10940
One Washington Center
Newburgh, NY 12550
SUNY ORANGE WEBSITE
Contact
Learn More
Fill out the form below and we will contact you.
Success! Your contact request has been submitted, please allow 24 hrs for a response.