Back to Sponsorship and Advertising Opportunities
SUNY Westchester Community College Programs
Training | Training Partner Provider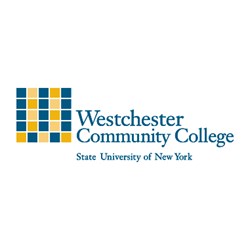 The Council of Industry is pleased to partner with the Community Colleges in the Hudson Valley to develop and implement a Regional Workforce Development Strategy for the manufacturing sector.
This strategy includes:
Growing apprentice programs and related instruction

Developing industry pathways

Curriculum development

Supporting internships

Custom workplace training

Westchester Community College's Division of Workforce Development and Community Education offers a wide range of courses.
Classes are available:
to prepare students for new careers
to enable professionals to maintain and upgrade professional skills and meet and maintain licensure requirements
to provide students with lifelong learning opportunities for pleasure or profit
to help non-native English speakers prepare for college and/or employment
Our courses are intended for community members; some are geared to kids and teens while our Mainstream program offers classes geared towards older adults. Whether your goal is to explore a new activity, earn certification in your current field or prepare for a new career, learn to speak English, or learn new skills for the workplace, you'll find it all here at Westchester Community College! Quality instructors, great classes, and a commitment to lifelong learning – that's why we invite you to come explore with us at Westchester Community College.
75 Grasslands Rd.
Valhalla, NY 10595
Contact
Learn More
Fill out the form below and we will contact you.
Success! Your contact request has been submitted, please allow 24 hrs for a response.