Back to Sponsorship and Advertising Opportunities
Sustain Inc. - Energy Strategy Consultation
Discounts and Services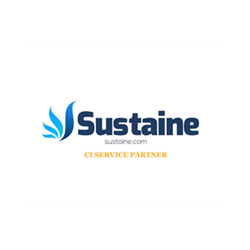 Sustaine helps small-medium manufacturers access cheaper and cleaner energy through renewables. Current clients include Council members like USHECO and Hudson Valley Plastics, as well as non-members across New York and New England. We also partner with numerous organizations in the area including Ulster County and their UGREEN initiative, Sustainable Hudson Valley, Ulster County Chamber of Commerce and many more.
Renewables incentives in the federal Inflation Reduction Act and New York's Climate Leadership and Community Protection Act create opportunities for manufacturers to reduce operating costs. In fact, the opportunities are so numerous that they are hard to navigate. From a single energy bill, Sustaine's software shows a manufacturer their BEST renewable energy option in dollars and carbon. Then Sustaine delivers it through our no-cost service, minimizing distractions for the manufacturer.
Solutions evaluated and delivered by Sustaine include:
Onsite solar
Battery storage
Combined heat and power
Energy Efficiency (HVAC operating efficiency, heat pumps, lighting)
Peak management
Offsite solar a.k.a. community solar
Energy from the grid a.k.a. competitive supply (clean and traditional power)
Contact us for an introduction and additional information.
Contact
Learn More
Fill out the form below and we will contact you.
Success! Your contact request has been submitted, please allow 24 hrs for a response.