Back to Sponsorship and Advertising Opportunities
Tooling U- SME Virtual Learning Courses
Training | Asynchronous | Virtual Learning Programs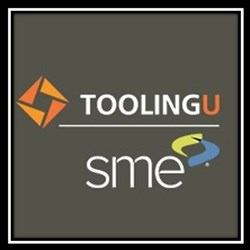 LEARNING PLANS FOR MANUFACTURING JOB ROLES


The Council of Industry is pleased to offer our members a discount on licenses to the Tooling U-SME manufacturing training platform.
Tooling University is the nation's number one manufacturing-specific online training service. It offers real-world, practical, and technical education with more than 500 unique online classes targeted to engineers, machinists, press operators, assemblers, and industrial maintenance professionals.
The course content has been developed to provide innovative learning tools that help manufacturers bolster their expertise and leverage their workforce to successfully compete in today's economy. You'll have access to engaging content and the Tooling U-SME Client Success team, who offer advice and insights based on years of experience in the field. Courses are self-paced and can be accessed on desktops and laptops or on mobile devices and tablets using the Tooling U-SME app.
Training Packages from Tooling U-SME offer quick-start, progressive road
maps in various functional areas that allow manufacturers to build career
paths for employees. They are intended to enhance your existing OJT and help
you create a job progression plan. Unlike many other training programs, these
packages require minimal preparation. They are efficient, effective training,
developed with input from manufacturing experts.


FLEXIBLE AND CONVENIENT


Online classes are self-paced, typically taking 60 minutes to complete.
They are easily and conveniently accessible on desktops and laptops,
and on tablets and phones with the Tooling U-SME app.
Machining: Professional Development
Welding: Professional Development
Engineering: Professional Development
Industrial Safety: Professional Development
Leadership Training: Professional Development
Plastics: Professional Development
Quality: Professional Development
Composites: Professional Development
Form Fab Stamp: Professional Development
LEAN: Professional Development
Maintenance: Professional Development
Subscriptions Available
10-Pack Tooling U-SME Subscription (365-day)
25-Pack Tooling U-SME Subscription (365-day)
90-day all-access Tooling U-SME subscription
180-day all-access Tooling U-SME subscription
365-day all-access Tooling U-SME subscription - $812.00
---