Back to Events Clarkson: Foundations of Digital Transformation
Foundations of Digital Transformation
Wednesday, March 1, 2023
to Saturday, March 30, 2024
Event Details
About this Micro-Credential
The Digital Transformation micro-credential developed with Siemens introduces earners to emerging digital technology trends including 5G, AI, and the future of computing. Earners of this micro-credential are able to address the impacts that these technologies are having on the product life cycle of diverse industries. They will be able to illustrate techniques and applications of digital solutions across the product lifecycle. This micro-credential is a non-credit online course.
Meet Your Instructor
Fram Akiki: With over 35 years of experience in the electronics and semiconductor industry, Fram Akiki's career has spanned executive assignments in engineering, product management, sales, marketing, and operations. Some of his past roles include working as a design engineer for IBM, an executive in the cellular division of Qualcomm, Vice President of Electronics & Semiconductor at Siemens Digital Industry Software, and President and Co-Founder of Joun Technologies.
For More Information: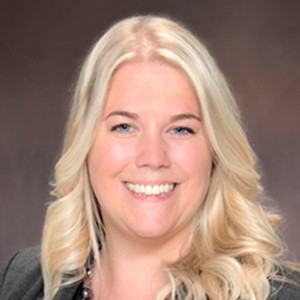 Johnnieanne Hansen
Vice President
Council of Industry
(845)565-1355x121
Individuals who complete this module will receive a digital micro-credential (badge). Micro-credentials/badges indicate proficiency in the subject areas of each successfully completed module. 
This module takes approximately 10-12 hours to complete. 
Assessments
KNOWLEDGE: Earners will be assessed via several multiple-choice exams. Exams are graded immediately and multiple attempts are allowed.
 
Schedule
Earners can register at anytime for this micro-credential.
Earners are estimated to complete this micro-credential course in 10 hours or less.
Digital Transformation is a self-paced, online micro-credential course that Earners may work on and complete at any time.
Instructional Plan
The Digital Transformation Micro-Credential is composed of the following 3 learning modules: Module 1 - Overview of Digital Transformation, Module 2 - Technology Trends, and Module 3 - The Product Lifestyle. Within each module is an interactive lesson, instructional resources, e.g., PDF articles, webpages, or videos, and a multiple-choice exam.

Earning Criteria
Complete the 3 modules going over an overview of digital transformation, technology trends, and the product lifecycle.
Earn a passing score on each end-of module quiz.