Back to Events

INFORMATION SESSION: Lean Six Sigma: Green Belt
Lower defects in your organization's products and processes.
Monday, January 23, 2023
Event Details
Interested in the value of Green Belt certification? Looking to learn more about projects, business necessities and requirements.
Please join us for a free information session and discussion with instructor Vinnie Buonomo, Senior Program Manager & Instructor, RIT CQAS. This info session will cover objectives, expectations, FAQ's and benefits of Lean Six Sigma Green Belt Certification.
No matter your focus – manufacturing, service, sales, marketing, finance, and even the back office – Green Belt Certification not only expands your process improvement toolkit, but also gives team members the ability to determine which tool is most appropriate and when.
Dutchess Community College, SUNY Orange and Council of Industry will offer the Lean Six Sigma Blended Green Belt training certification program for the Hudson Valley region in the spring 2023 timeframe.
Lean Six Sigma has become a significant force within organizations in all sectors to optimize processes and drive out waste. The Green Belt training provides individuals with the tools necessary to clearly define a problem, gather and analyze data and information, and implement improvements that can be sustained. The results have been outstanding, with many organizations reporting significant financial benefits, enhanced customer satisfaction, and reduced costs.
The sessions are highly interactive and include classroom assignments and structured exercises. In addition, participants are required to utilize the tools learned in the training on a project specific to their organization. The benefits of these projects typically more than cover the cost of the training. Rochester Institute of Technology's Center for Quality and Applied Statistics (RIT CQAS) will be providing the instructional staff.
Presenter: Vinnie Buonomo, Senior Program Manager & Instructor, RIT CQAS
RIT CQAS is a leader in Lean Six Sigma training, having worked with over 100 organizations and trained thousands of individuals in the manufacturing, service, healthcare, and education sectors. Over the past decade, The Council of Industry and Hudson Valley Community Colleges have partnered with RIT to present Lean Six Sigma training in the region. The response to this training has been excellent.

For More Information: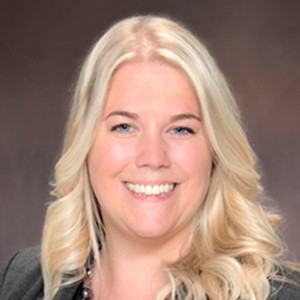 Johnnieanne Hansen
Vice President
Council of Industry
(845)565-1355x121