Back to Events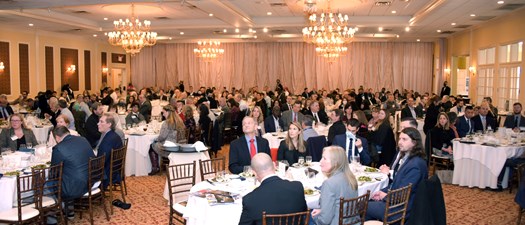 Annual Luncheon and Member Expo
Celebrating manufacturing in the Hudson Valley.
Friday, November 17, 2023
Event Details
The Officers and Directors of The Council of Industry cordially invite you to attend our
Annual Luncheon & Expo.
Join us on Friday, November 17th at the beautiful Grandview on the river in Poughkeepsie, NY for our annual Luncheon & Member / Associate Member Expo. The Expo opens at 11:15 am and Lunch will follow at 12:30 pm.
We will also recognize the recipients of the Certificate in Manufacturing Leadership.
The Member/ Associate Member Expo will precede the luncheon from 11:15 - 12:30. There is no charge to be part of the expo, but we require participants to purchase two seats.
Individual Ticket:
$75.00
Table of Ten: $680.00

Major Sponsor + Premier Video (1) $5,000
Company logo prominently displayed in program
Banner displayed at luncheon
Mention in two council newsletter stories (before and after)
Public Acknowledgment at Luncheon including on slide show
Receive a table for ten luncheon guests
Prominent expo table location
Social media postings
Sponsorship of our annual premier video
Major Sponsor (1) - M&T Bank
Company logo prominently displayed in program
Banner displayed at luncheon
Mention in two council newsletter stories (before and after)
Public Acknowledgment at Luncheon including on slide show
Receive a table for ten luncheon guests
Prominent expo table location
Social media postings
Expo Sponsor (1) $2,500
Banner displayed at the expo
Prominent expo table location
Company listed in luncheon program
Mention in Council of Industry newsletter
Public acknowledgment at luncheon including on slide show
Receive a table for ten luncheon guests
Registration Table / Hudson Valley Pathways Sponsor (1) $2,500
Prominent logo representation and banner at the registration table
Company listed in luncheon program
Mention in Council newsletter stories
Public acknowledgment at luncheon including on slide show
Receive a table for ten luncheon guests
Expo Table
Audio Visual Sponsor (2) $2,500
Banner Displayed at Luncheon
Company listed in luncheon program
Public acknowledgment at luncheon including on slide show
Mention in Council newsletter
Receive a table of ten luncheon guests
Expo Table
Supporting Sponsors (multiple) $2,025
Company listed in the luncheon program
Mention in Council newsletter stories
Public acknowledgment at luncheon including on slide show
Receive a table for ten luncheon guests
Expo table
For More Information: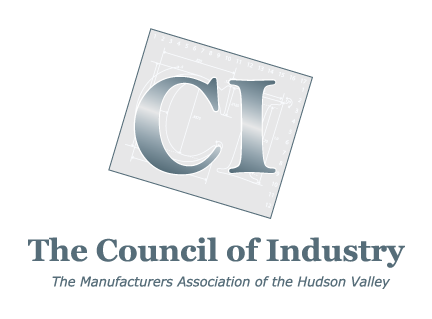 263 Route 17K Suite 106
Newburgh, NY 12550
845.565.1355
Sponsorships Available
THANK YOU SPONSORS