Back to Events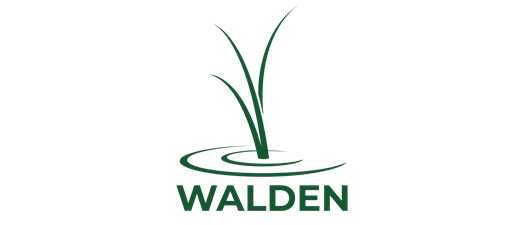 Machine Guarding Webinar with Walden Associates
Monday, September 25, 2023
Event Details
Do you know if you need machine guarding in your facility, and if so, what type? For example, you may need fixed, interlocked, adjustable, or self-adjusting guards. If you are unsure, protecting your staff from industrial work hazards can be challenging.
Walden Environmental Engineering will present a webinar on Machine Guarding that could help you. The webinar will help attendees recognize when machine guarding is needed and identify different types of guarding that meet regulatory requirements and consensus standards. Walden will cover regulations and the governing bodies that developed them, including OSHA, ANSI, ISO, and others. Attendees will leave with the foundational knowledge needed to develop a comprehensive plan for machine guarding in their facility.
Terrance M. Rowley
Project Scientist
Terry Rowley has over three decades of experience in bringing excellence to the safety and health functions of organizations in the aerospace industry, automotive manufacturers, off-road equipment component manufacturers, and for the State of Connecticut. He has worked for Walden Environmental Engineering's EH&S Consulting practice, since 2015.
His expertise in health and safety issues, particularly in industrial settings, has contributed to bottom-line cost savings for several of Walden's clients. As such, he is acutely aware of the best practices that are necessary for organizations to remove waste, enhance quality control, and improve safety in manufacturing environments. Rowley utilizes a data-driven approach in his work to help clients understand how each step occurs on their manufacturing line and how their processes can be improved to maximize efficiency while ensuring the safety of employees.
SELECTED RELEVANT EXPERIENCE

Rowley has extensive experience performing audits of manufacturing facilities to ensure that their water discharge into active sewer systems does not exceed regulatory limits for contaminants. Has worked for numerous manufacturing clients that are involved in production of lasers, foundries, aerospace, military equipment manufacturers.


As part of the auditing process, Rowley routinely gathers and manages data through inspections of processes and procedures. He delivers those results to clients as in-depth reports in easy-to-understand language for a variety of technical and non-technical audiences. Rowley is well-versed in OSHA compliance issues for general industry and construction, as such, his audits always have an eye on factors that could result in problems or fines for clients.


·
Program Development and Training
Rowley is responsible for development and implementation of a wide range of training programs for clients. He is well-versed in 5S (sort, set, shine, standardize and sustain) and lean manufacturing principles. Rowley has developed and conducted numerous training programs, including ergonomics for office and shop floor environments using Lean Six Sigma principles.
·
Safety Assessments
Some of Rowley's responsibilities include conducting safety assessments for lockout/tagout, machine guarding, and confined space training. Based on those assessments, Rowley works with the clients to build procedures and processes that include employee safety, while maximizing efficiencies for the business owners.


·
Managing Hazardous Waste Streams
While serving as a consultant for a firm that designs, manufactures, operates, and services direct fuel cell power plants, Rowley provided comprehensive EH&S guidance and support of plants in three locations. He was assigned to provide support to research and development, laboratories, testing functions, and repair centers. In that role, he developed training programs for cross-functional teams, and managed multiple waste streams while working with the organization to reduce waste and costs. He also used a data-driven approach, with root cause investigations as the foundation, to develop training that proactively addressed work hazards to reduce accidents and injuries.
Rowley is regularly called upon by clients to perform in-depth audits of processes and procedures to ensure regulatory compliance and best practices. He will often generate reports for clients and complete paperwork that may be required for various agencies. In this capacity, he frequently serves clients as a liaison between their personnel and regulatory agencies. Rowley's ability to apply complex regulatory requirements to manufacturing settings while presenting clients with innovative, cost-effective solutions for their needs has earned him accolades from peers.


As a safety professional, Rowley has been regularly called upon by clients to reduce their employee's exposure to dangerous work conditions and hazardous material. His work always encompasses the standards of 29CFR1910 and 29CFR1926. Rowley's targeted assessments of machine guarding and fall hazards have been critical elements of employers plans on how to mitigate risks to employees. When providing reports to clients, Rowley builds an executive summary (for non-technical audiences) that is coupled with detailed action items in an easy-to-read and manage format. His work has been helpful in assisting clients to enhance their existing safety programs by conducting gap analysis and employee training (hazard communications, ergonomics, powered industrial trucks, etc.).
His work in helping clients take control of their safety activities includes identifying hazards, developing corporate audit systems for identifying and tracking EH&S compliance, and implementing policies, procedures, forms, and training. Some of the programs that he developed are compliant to the standards of ISO 14001. For several of these clients, Rowley was required to perform EH&S activities across multiple sites some requiring quarterly reviews, some more frequently. He often works with multiple stakeholders to create programs that include detail emergency response protocols and enforcement of policies.
EDUCATION
Master of Science in Occupational Safety and Health Management,
University of New Haven, West Haven, Connecticut
Bachelor of Science, Justice and Law Administration (Cum Laude)
Western Connecticut State University, Danbury, Connecticut
LICENSES / CERTIFICATIONS
OSHA Authorized Outreach Trainer for General Industry and Construction.
Numerous programs, conferences, and seminars
Lean Six Sigma Green Belt
PROFESSIONAL AFFILIATIONS
American Society of Safety Engineers (member, previous officer, CT Valley Chapter)
MILITARY
U.S. Army Military Police Corps