Back to Events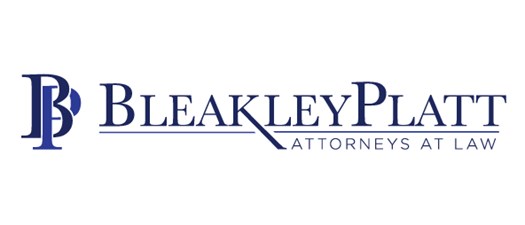 NYS Quarantine Leave with Bleakley Platt
30 Minute Presentation - NYS Quarantine Leave
March 17, 2022
Thursday, March 17, 2022
Event Details
NYS Quarantine Leave: March 17, 2022 at 1:00 pm (30 minute presentation)BPS attorneys will provide an overview of the New York State COVID-19 Sick Leave Law (also known as Quarantine Leave), which requires an employer to provide job-protected paid leave to workers who are subject to a mandatory or precautionary order of quarantine or isolation for COVID-19. This presentation will explain the combinations of benefits available to employees based on the size of their employer, the employer's obligations for notifying employees of available benefits, and the interplay between Quarantine Leave and other sick leave benefits already available to employees. There will be time to answer questions that you may have.
Gina Nicotera

Ms. Nicotera is a member of the Firm's Litigation, Labor and Employment Practice Groups. She has extensive experience representing a wide range of clients in state and federal courts and agencies with respect to a variety of employment law matters, including wage and hour litigation, discrimination, retaliation, wrongful termination, accommodations, and employee leave requests. Gina also provides advice and counseling to clients to ensure compliance with applicable local, state, and federal laws and regulations, and drafts employee handbooks and policy updates. Prior to joining Bleakley Platt & Schmidt, Gina was an associate at two New York City litigation firms where her practice focused on employment litigation. She began her legal career with a boutique law firm in Westchester where she developed experience with collective bargaining and labor disputes and ERISA litigation.
Read more
.
Joseph DeGiuseppe

Mr. DeGiuseppe is the head of our Labor and Employment and Immigration Practice Groups. He has over 40 years' experience in representing and advising Fortune 500 companies and other corporate clients in labor, employment and immigration law, including 14 years of experience at Skadden Arps and more than 6 years of experience at Jackson Lewis. Mr. DeGiuseppe advises clients on all aspects of labor and employment law, including employment terminations and discipline, reductions-in-force, personnel policies and practices, employee benefit cases and collective bargaining negotiations. He has acted as lead counsel on significant employment discrimination law cases, wage and hour cases and collective actions, non-competition cases and arbitration proceedings.
Read more
.