Back to Events Clarkson: Project Portfolio Management
Project Portfolio Management
Wednesday, March 1, 2023
to Saturday, March 30, 2024
Event Details
About This Micro-Credential
The Project Portfolio Management micro-credential is a short, non-credit online course that examines, via case study examples, how portfolio management aligns organizational strategic goals and objectives to project charter requirements. Ways to proactively manage project and program stakeholder expectations are explained, as well as how projects are effectively initiated and planned. Learn some key tools and techniques that facilitate the planning process to establish "balanced" project plans from which to benchmark, track and govern project team performance.
Meet Your Instructor

Michael M. Bissonette (MS, MBA, PfMP) is a highly successful engineer-turned-businessman and is considered both a thought-leader and subject matter expert in Portfolio, Program and Project Management within several diverse industries. His work experience spans over 40 years of product development and organizational management, including executive positions in large Fortune 500 companies. He is an author of two books on the subject of "Strategic Project Management" (the first is titled: Project Risk Management: A Practical Implementation Approach, a best-seller published by the Project Management Institute, Inc., in 2016, and the second was recently published in 2021 – titled Achieving Epic Business Results with Strategic Project Management). Mike is an instructor (at his alma mater, Clarkson University) in the MS-EM curriculum. He is an entrepreneur (Founder of RTConfidence, Inc. – a SaaS [Software as a Services] company), developing Chrono™, the most advanced and affordable integrated IMS (Integrated Master Schedule)/SRA (Schedule Risk Analysis)/ESM (Earned Schedule Management) SaaS Tool on the market. Mike has been a guest speaker at numerous events around the world. He has always been a world-wide training asset within all the organizations he's worked at. And he has been engaged on occasion to help facilitate enterprise-level transformational change.
For More Information: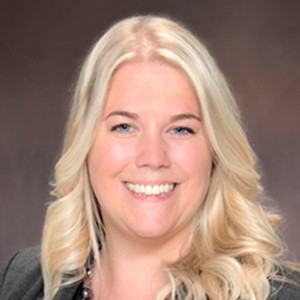 Johnnieanne Hansen
Vice President
Council of Industry
(845)565-1355x121
Assessments
You will be assessed via several multiple-choice exams and one comprehensive exam. Exams are graded immediately and multiple attempts are allowed.
 
Delivery Method/Format
Project Portfolio Management is a self-paced, online micro-credential course that you may work on and complete at any time. This is a non-credit offering.
 
Schedule
This is a self-paced micro-credential course that you may register for at any time.
 
Estimated Time to Earn
Most learners can complete this micro-credential within 10 hours or less.
 
Instructional Plan
The Project Portfolio Management micro-credential consists of five modules (or chapters): Start Here (Introduction), Module 1 - Requirements Management, Module 2 - Portfolio Case Study, Module 3 - Managing Expectations, and Module 4 - Project Planning. Within each module is an interactive lesson, instructional resources, e.g., PDF articles, webpages, or videos, and a multiple-choice exam.
 
Earning Criteria
Score 80% or higher on all module-level quizzes.
Score 80% or higher on the final comprehensive exam.
Related Micro-Credentials
Project Portfolio Management is the first micro-credential in a series (or "pathway") of five micro-credentials on Strategic Project Management. The recommended order in which to take them is (1) Project Portfolio Management, (2) Managing Project Risks, (3) Strategic Project Management Methodologies, (4) General Project Management Topics for Leaders, and (5) Advanced Project Management Tools and Techniques.