Back to Events Clarkson: Strategic Leadership for Manufacturing Executives Certificate
Certificate In Partnership with Clarkson University
Tuesday, June 7, 2022
to Tuesday, February 28, 2023
Clarkson Online Learning Platform
Event Details
Clarkson University and the Council of Industry have partnered to offer the Strategic Leadership for Manufacturing Executives Microcredential Program to equip the Hudson Valley workforce with the skills needed to succeed in today's manufacturing environment.

Designed to support experienced and emerging manufacturing executives, the program includes eight modules that can be completed over the course of several months, one at a time.

Participants will have two options: (1) complete all eight modules to earn a certificate in Strategic Leadership for Manufacturing Executives coissued by the Council of Industry and Clarkson University OR (2) choose modules a la carte and receive a digital micro-credential (badge) for each completed module. Micro-credentials/badges indicate proficiency in the subject areas of each successfully completed module. 

Each module takes approximately 10-12 hours to complete. Modules are predominately asynchronous and self-paced, with bi-weekly synchronous appointments to increase engagement and networking opportunities. 



"Partnering with Clarkson, one of the nation's premier engineering and business universities is a win for Council members. Members will gain access to training and education, research, interns, and employees that will help them thrive in an increasingly competitive global manufacturing environment." 

- Harold King, President, Council of Industry
For More Information: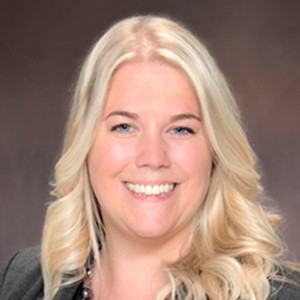 Johnnieanne Hansen
Vice President of Operations
Council of Industry
Program Overview
Modules have been developed in partnership with the Council of Industry Leadership, Clarkson University Faculty, and subject matter experts to deliver a  learning experience that spans the boundaries of the manufacturing industry.  The modules listed below address the unique challenges of the Greater Hudson Valley and will equip our local workforce with the skills needed to succeed in today's manufacturing environment.
Modules (Badges):
Program Kickoff Via Zoom
Tuesday, June 7th 8:30am - 11:30am
Cohort Certification Price (8 Courses):    $3,465.00Individual Course Price:                                       $495.00
Clarkson also specializes in individually designed bachelor of professional studies programs for working professionals. Contact us for details.