Back to Events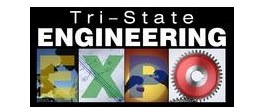 Tri State Engineering Expo
Tristate areas largest hands-on engineering sponsored
event.
Sunday, March 26, 2023
Event Details
On March 26, 2023 The Tri-State Engineering EXPO will host its 18th annual Engineering EXPO event that aims to inspire young people to pursue an education and career in engineering. The goal of the event is to inform and recruit the next generation of innovators through interactive displays, educational discussion panels, robotics competitions and more!
The event will take place at White Plains High School in Westchester County, New York from 11:00am to 3:30pm.
​Engineering EXPO is free for students and their families to attend. Don't wait to register!
What is Engineering EXPO?
Engineering EXPO is an annual event that gives high school and middle school students interested in the field of engineering an opportunity to speak to representatives of colleges and businesses on what it takes to pursue an educational career in the engineering sciences.
Engineering and Technology Firms are at the heart of Engineering EXPO support. Click the button below to register and reserve your space at the event. Thank you for your support.
Register direct:
Download Agenda
Tristate areas largest hands-on engineering sponsored
event for High School and Middle Schoolers
Representatives from
Top Engineering Colleges & Universities
Top Engineering & Technology Firms
The Young Engineers Panel