Back to Sponsorship and Advertising Opportunities
SUNY Ulster Community College Programs
Training | Training Partner Provider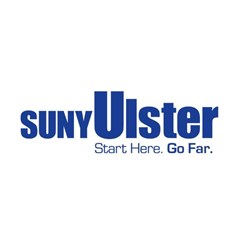 The Council of Industry is pleased to partner with the Community Colleges in the Hudson Valley to develop and implement a Regional Workforce Development Strategy for the manufacturing sector.
This strategy includes:
Growing apprentice programs and related instruction

Developing industry pathways

Curriculum development

Supporting internships

Custom workplace training

SUNY Ulster would like to partner with you to explore, engage, and recruit our best talent.
Services and resources we offer to benefit and support your recruiting efforts:
Business Registration -

If you are a business that needs to register multiple employees for one of our courses, please use our

Business Registration form. A credit card or check payment is required prior to registration.
Company Visits - Designed to take a small and select group of students to your place of business for a tour of the facility, to attend a presentation on career opportunities, and to network with your employees.
SUNY Ulster's Annual Career Fair - a great opportunity to educate students and alumni about your company and network with potential future employees.
SUNY Workforce Development Grant - Any company with two or more employees may apply for this grant opportunity. For more information about the program and how to apply, contact Barbara Reer at reerb@sunyulter.edu.
Tabling - A great way to increase visibility and raise awareness about opportunities with your organization.
In Partnership with the Council of Industry, SUNY Ulster supports apprenticeship programs in the Hudson Valley.
Benefits of an Apprenticeship Program - For Employers
As an employer in New York, trained, skilled workers are needed to keep your company moving forward. Apprentices have a genuine interest in your industry. Being part of an apprenticeship program may reduce hiring costs by providing a streamlined channel to bring on new workers. When working with apprentices, companies report higher productivity, retention rates (less turnover), and substantial return on investment.
See a list of approved trades from the New York State Department of Labor.
Funding Opportunities
The Apprenticeship Programs at SUNY will:
Cover a portion of Related Instruction tuition costs for Registered Apprentices from your company studying at a SUNY college.
Reimburse a SUNY college for a portion of training for Pre-Apprentices to prepare them to work in your business.
Cover a portion of the cost to assess Registered Apprentices' assessment conducted by a SUNY college for hybrid and competency programs.
Reimburse advanced manufacturing employers with 50 or fewer employees for a portion of a Registered Apprentice's wages during On the Job Training (OJT).
State tax incentives include:
Empire State Apprenticeship Tax Credit (ESATC)
Provides tax incentives to certified New York State Registered Apprenticeship sponsors for hiring newly qualified Registered Apprentices.
Offsets costs incurred by employer sponsors who employ Registered Apprentices
Apprenticeship Expansion Grant (AEG)
Provides funding to cover costs associated with training apprentices to certified New York State Registered Apprenticeship sponsors.
Reimburses costs including Related Instruction, OJT, books and tools.
Click here to view current advanced manufacturing course offerings.
SUNY Ulster Website
Learn more about the Council of Industry's Manufacturing Apprentice Program.
Contact
Learn More
Fill out the form below and we will contact you.
Success! Your contact request has been submitted, please allow 24 hrs for a response.